Inilah ponsel yg ukurannya sebesar tutup tempat sampah tetapi ponsel ini cuma memiliki jangkauan setengah mil.

Dilihat dari segi design dan ukuran, ponsel pertama di dunia ini amat jauuuuhhhh berbeda sama ponsel masa kini, yg cukup kecil untuk menyelinap di saku dan dapat menghubungi hampir kemana saja di dunia ini. Tapi dari sini lah telepon nirkabel bermula.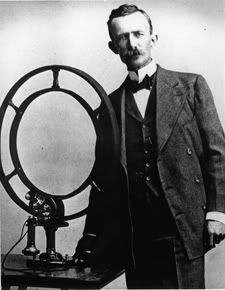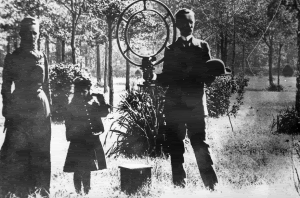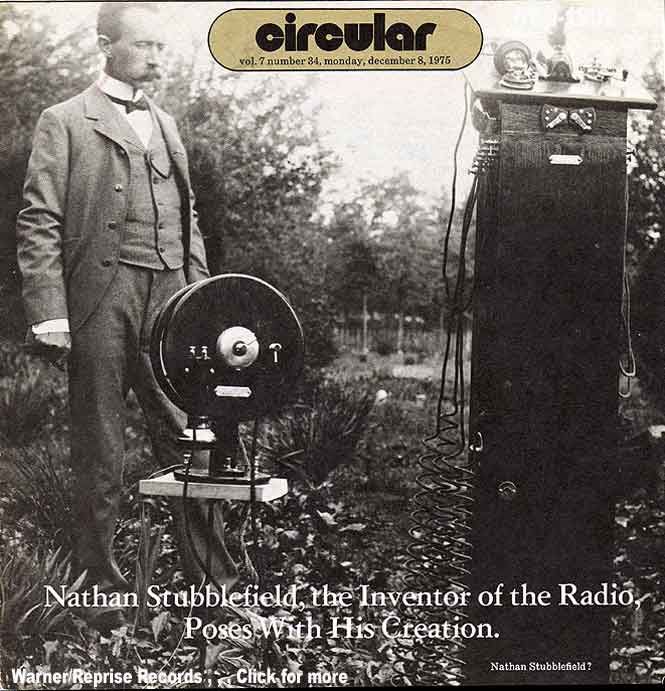 Sang pencipta sendiri, Nathan Stubblefield akhirnya diakui sebagai bapak teknologi telepon seluler tepat 100 tahun setelah ia mempatenkan desain tersebut untuk sebuah "telepon nirkabel"
Nathan Stubbefield sebenarnya hanyalah petani melon biasa yg sangat menyukai IPTEK bahkan dia telah menemukan radio sebelum Nikola Tesla atau Guglielmo Marcon tetapi radio yg dia temukan menggunakan frekuensi audio induksi, dikarenakan radio induksi menyebabkan gangguan pada wilayah sekitarnya sehingga kalah populer dengan radio transmisi yg di temukan oleh Nikola Tesla atau Guglielmo Marcon.
Pada tahun 1902 petani melon ini datang dengan penemuannya, setelah mengorbankan setiam jam menit dan detik demi untuk membuat jaringan telekomunikasi di kampung halamannya Murray, Kentucky.
Note: Nathan Stubbefield menunjukan penemuannya (dapat dilihat tiang di tengah gambar)
Dia membangung 120 kaki tiang di kebun, yg dapat mentransfer percakapan dari satu telepon ke telepon yg lain dengan menggunakan medan magnet.
Dia mendemonstrasikan temuannya di alun-alun kota pada hari Tahun Baru 1902.
Pada tahun 1908 dia mematenkan telepon nirkabel versi baru untuk berkomunikasi dengan kendaraan bergerak.
Sayangnya telepon nirkabel tidak sukses dalam masa hidupnya, dia meninggal dengan keadaan miskin pada tahun 1928.
Tapi sekarang dia telah diakui sebagai "Father of The Modern Mobile Phone" ,bahkan Virgin Mobile membuat page khusus untuk menandai ulang tahun temuan Nathan Stubbefield di website resmi nya.
Sumber : Didunia.net